Martin Rosol opened the business in a converted garage in 1928 with about 8 employees. In 1937 he built a new plant at the present address, 45 Grove St., New Britain, CT, and employed about 18 people. Over the next 25 years, three additions were made to enlarge the plant. As the business grew, so did the number of employees. Martin Rosol's employees have been loyal to the business. We have had several employees who have worked for the company for more than 50 years each.
Martin's oldest son, Eugene, joined the company in 1946 after having served during World War II in the Marine Corps. Eugene was active in the business and remained as CEO until his death in 2010.
Eugene's son Robert joined the business in 1981 and is now President of the company. Robert's sister-in-law, Karen, is Vice President, Secretary and Office Manager.
The fourth generation of Rosols are now working in the business. Martin's great-grandson Tim, a 2010 UConn graduate, is Plant Manager.
​
Our delivery truck heading out to grocery stores,
chain stores and hot dog stands in many Connecticut locations.
Our Online Store Is Open 24 Hours a Day
Click on Any Meat Photo on the Right to Begin Your Shopping
​
For many years business was done primarily with "Mom and Pop" stores where the product was sold by the driver/salesman directly off the trucks.
In addition to local deliveries on demand, these trucks covered approximately half the state of Connecticut. When the small, privately owned stores began to close, our sales routes changed and we now do business with large super markets and chain stores throughout Connecticut. We also service a number of hot dog stands and seasonal "eating places" in the warmer months.
And now, due to popular demand, our online store is open once again.
Martin Rosol's manufactures a complete line of frankfurts, kielbasa, sausage and cold cuts and are famous for our "foot long" frankfurts.
We pride ourselves on our reputation for making the best tasting kielbasa, frankfurts, and cold cuts, bar none.
​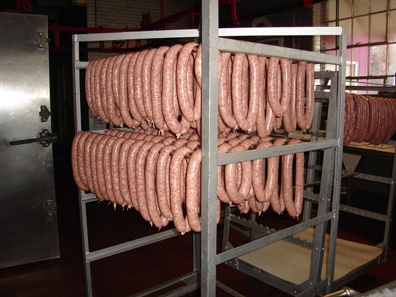 Our kielbasa is made with one of Martin Rosol's "secret recipes." We also make an Easter kielbasa
in the spring. Our kielbasas are available in our retail store, at many grocery stores in CT, and online in 48 states.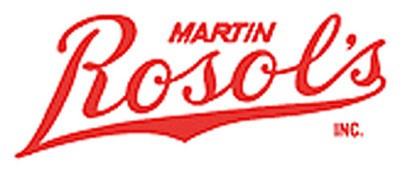 Telephone 860-223-2707 or 860-223-2708 ~ Fax 860-229-6690​